Along with the arrival of Android 12, Copperhead is pleased to announce support for more Pixel devices, as we welcome Pixel 5a (Barbet), Pixel 5 (Redfin) and Pixel 4a 5G (Bramble) to the CopperheadOS family.
Pixel 4a 5G (Bramble) joins Pixel 4a (Sunfish) as a more economical alternative 5G enabled CopperheadOS secure Android. The 5G Pixel 4a also features a larger screen as well as the latest generation of mobile broadband.
With a sleek, pocket sized profile CopperheadOS Pixel 5 (Redfin) offers the latest Pixel features and excellent performance.
CopperheadOS Pixel 5a (barbet) brings longer battery life, modern performance with a comfortable screen size. An excellent choice for users looking for a secure smart phone which does it all.
COPPERHEADOS PIXEL 6 AVAILABLE NOW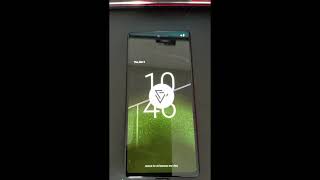 The much anticipated Pixel 6 (Oriole) now also joins the CopperheadOS family. Built on Google's very own Tensor system-on-a-chip (SoC), Pixel 6 is a near revolutionary Pixel device. Featuring all new security hardware including the Titan M2 hardware security module and Tensor Security Processor.
Pixel 6 is also the first Google Android smart phone released using a Generic Kernel Image, which we discussed in part in a previous blog post.
All of these contribute to the most compelling feature behind Pixel 6, a 4 year security support window from Google which will last until October of 2026!
Adapting CopperheadOS to work with and enhance these incredible new features is an opportunity that our team has been excited to pursue, and 2022 promises to be a critical year in mobile security as CopperheadOS comes to 5 new Pixel devices, including the Pixel 6 Pro.